Sealing is a form of protection for coatings and bare surfaces. Depending on your surface we can recommend the best option suitable.
Clear gloss solvent is commonly used to seal decorative coatings such as cementitious or applications protecting the coating from the harsh elements of sun and rain to stop damage and staining that an unsealed coating is prone to.
Tinted sealing is available in a full range of colourbond colours and generally applied to stamped concrete to give a new lease of life, returning colour and protection.
Penetration sealers are used to give a natural invisible coating to porous surfaces like bare concrete and pavers/swimming pool coping.
Penetration sealers are drawn into the pores of the tile/paver/concrete to create a barrier stopping the build up of dirt and mold.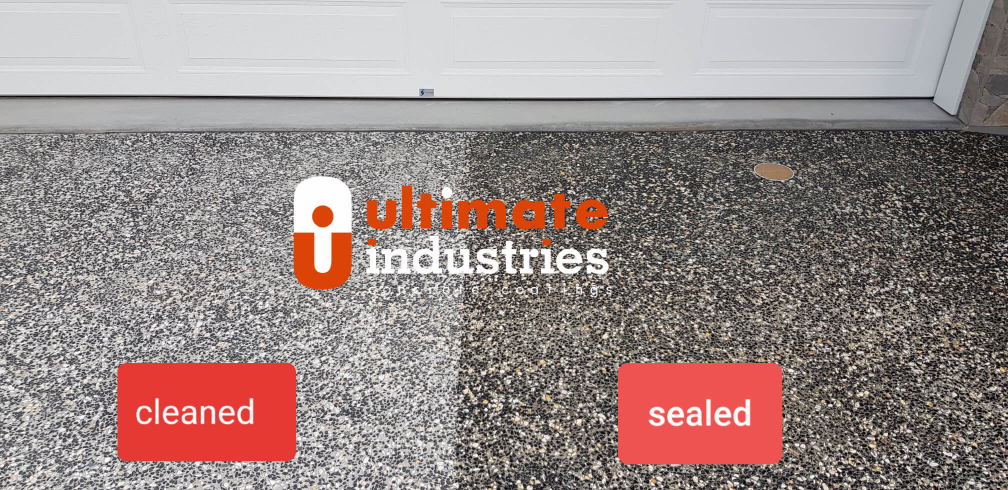 At Ultimate Industries we are dedicated 100% to your project, we want the best outcome for our customers with their budget, time frame and design ideas. We will be with you every step of the way from a detailed quote, customer preparation checklists, weather reports, timelines, after care service and general advise..
Outstanding Customer Service
100% Customer Satisfaction
Passionate About Our Products
5 Million Public Liability Insurance